Current Students : Information Technology
---
Advising
IT Academic Advisor
Once you have been accepted into an IT program, you will be assigned a full-time IT academic advisor about 8 weeks into your first semester.
Permission to Register
If you need instructor permission to Register for a course, perform one of the following steps below:
REGULAR COURSES:
The student downloads the Authorization For Enrollment form (AFE) or obtains the AFE from the Enrollment Center (EC), Room A1000.
The student needs to complete and sign the form.
The student must take it to the instructor of the course section for his/her signature. It is up to the instructor to decide whether permission will be granted or not.
If permission is granted, the student then takes the signed form to EC for staff there to register him/her.
ONLINE COURSES ONLY:
The student downloads the Authorization For Enrollment form (AFE) or obtains the AFE from the Enrollment Center (EC), Room A1000.
The student needs to complete and sign the form.
The student needs to return it to the instructor of the course via email (scanned or faxed to 608-246-6806), or postal mail.
The student must take it to the instructor of the course section for his/her signature. It is up to the instructor to decide whether permission will be granted or not.
If permission is granted, the instructor sends the AFE to EC where staff there will register student.
Being granted permission to register does NOT automatically get you enrolled into a course. Enrollment in a course is still subject to waitlists.
READI Assessment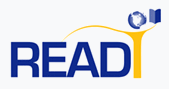 Course Resources
Before Class Begins
If I am taking an IT course, what should I do before class begins?
Please complete the following during the week BEFORE the course begins:
Obtain the required textbooks for the course.
Obtain the software needed for the course. Some courses will provide the software needed, so you may not need to purchase the software. Instructor will provide this information the first day of class.
You are required to activate your MATC network account if you have not already done so in order to enter our virtual classroom in Blackboard.
Access Madison College Blackboard using your activated network user ID and password.

Select "login" and use your network user ID and password. For specific directions, refer to Blackboard Login
To enter the classroom, click the title of the course under the "My Courses" column to the far right of the Blackboard initial welcome page. This will take you to your class website. The site may not be available until the first day of class.
Enter the Blackboard classroom and read the syllabus with information about books, policies, required software, required email address, and procedures PRIOR to the start of class.
Blackboard requires all students to use their Madison College student email account. However, many students prefer to use a different email address. If you wish to use a different address, go into your student email account and modify your account so that mail is forwarded to the email address that you want to use.

Please contact the Student Help Desk at 608-243-4444 (toll free 866-277-4445) for email or Blackboard problems.
Course Hardware
Several IT courses require an external hard drive (minimum 100 gigabyte or higher).
External Hard Drive
Due to many courses using VMWare, Portable applications, and several other pieces of software, an external hard drive is required for all IT associate degree programs. Students are to purchase this on their own.
Drive Requirements
External USB 3 harddrive, powered by the USB port
Minimum 128 gigabyte (GB) or higher capacity
Thumb/flash drives are NOT acceptable alternatives for the external hard drive
External Hard drives DO fail. Be sure to backup it up frequently.
Backup Data
You are expected to develop good computer use habits that minimize the impact of failure.
It is expected that you know to save your work frequently, after every major change, and to back up your work regularly.
You should be able to backup your data to a cd or dvd. Remember failure is a matter of when ... not if.

Some FREE backup options...
DropBox -The free Dropbox account comes with 2GB of space that you can use for as long as you like.
IDRIVE-It offers 2 gb free space. but after creating an account and simply referring idrive to your contacts you can get 10 gb extra free space.
Email it to yourself-some email accounts allow for significant storage space (gmail and others).
Course Software
Most IT courses provide all software in the student labs as well as in the IT course rooms. Your instructor will let you know if any other software is required for the course. Contact your instructor if you have any questions.

Special Notes:

Some software have minimum hardware and/or operating system requirements. Be sure you know these requirements before trying to install any software
Some software is used via virtual machines. Most courses using virtual machines require an external hard drive with minimum size requirements (currently 100 gig)
Why pay full price?
As an IT student, you can get many software products for free or a reduced cost!! Take advantage of this wonderful opportunity. Look at some offers from:
VMWare
Several IT courses use VMWare. VMWare is a virtualization software for both Mac and IBM-compatible computers and servers that can host other operating systems in such a way that each operating system behaves as if it were installed on a self-contained computer with its own set of programs and hardware resources. Madison College IT students can obtain VMWare software for free through our Madison College DreamSpark program. Click here for details.
IT Online Classes
How do online courses work?
Course activities and assignments are posted online. You can work day or night - it is up to you. You do need to keep up with your course work, just as you would in any regular onsite class. Assignments are communicated via Blackboard. Some classes require that you come to campus to test or may allow an approved proctor for your tests where you live or go to school.
What kind of students take online courses?
Students who:
Have a firm grasp of basic computer skills.
Juggle the responsibilities of home, school and work.
Need flexibility in how they complete their course work.
Are earning a MATC IT degree or certificate, or want to further their IT skill set.
Are self-motivated and want to study at their own pace.
Are independent learners who can make the most of online instructional resources.
Are online courses for you?
The following checklist survey will help you decide whether or not an online class is appropriate for you:
| | | |
| --- | --- | --- |
| Yes | No | Are you a self-starter? |
| Yes | No | Do you work well without supervision? |
| Yes | No | Can you budget your time to meet assignment deadlines without supervision? |
| Yes | No | For the course(s) that you are considering to take online, will you be able to understand the instructions without them being explained to you? |
| Yes | No | Do you have regular and prolonged access to a personal computer? |
| Yes | No | Does the personal computer that you have access to have better than dial-up connection capabilities? |
| Yes | No | Do you know how to use an e-mail account? |
| Yes | No | Do you learn new online tools or technologies with ease? |
| Yes | No | Do you know how to comfortably browse the World Wide Web? |
| Yes | No | If taking a computer software course, do you have the required software installed on your computer? (For example, to take a Introduction to Database course, you need to have that version of Access 2007 software or must be able to use one of the MATC campus computer labs.) |
If you did not answer yes to all of the above questions, taking an online course may not be for you. You should consider taking onsite courses.
Still not sure if online courses are for you?
It is not recommended to take an online class if you:
Have a difficult time following written instructions and need verbal instructions to assist you with comprehension of material.
Do not have regular and prolonged access to a computer during the entire timeframe of the course.
Do not have computer skills (especially familiarity navigating within the World Wide Web, sending and receiving e-mail and working with attachments).
Do not have the proper amount of time to dedicate to your course.
Put things off until the last minute.
Consistently need instructions explained to you in the course(s) you are considering to take online.
IT Open Lab (Room 331) CLOSED - Fall 2020 semester
Health Education and IT Building Hours
Fall 2020: Building access only available when attending scheduled classroom time for hybrid classes.
Student Technical Support Hours (Room 331) - No on-site student technical support - Fall 2020 semester
Closed during the Fall 2020 semester. Student technical support will not be available on-site in Fall 2020 semester. For remote IT Guide suppport, contact your course instructor for details.
Financial Aid & Scholarships
There are many different sources of funding that help students pay for their college education, including federal, state, and/or private funds. Most funds can be awarded to qualified students based on one free application: the Free Application for Federal Student Aid (FAFSA).

Phone: (608) 246-6170
In-Person: Financial Aid Office is located within the Enrollment Center, Room A1000 at the Truax campus
Scholarships
Madison College Foundation Scholarships - Overall, the Foundation has disbursed more than $14 million in financial assistance to more than 38,000 Madison College students.

For more information, call (608) 246-6441
Women in IT - One of the Madison College Foundation scholarships. Available to women who are pursuing an associate degree in computer Information Technology at the MATC Truax campus. In order to receive the award, student must have applied and have been accepted into one of the IT associate degree programs.

External Scholarships - Hundreds of scholarships from private organizations and donors willing and eager to assist students achieve academic success
New Student Scholarships - Ready to open those doors but are not sure how you can afford college?
Continuing Student Scholarships - Ready to open those doors but are not sure how you can afford college?
Emergency Assistance - Emergency and short-term book loans provide a temporary financial bridge for students who have exhausted other financial means and whose ability to be successful at Madison College is in jeopardy
Information Technology Specific Scholarships

GIPAW - Scholarships are intended to defray the educational costs for full-time Associate Degree IT program students
Other Scholarships
Google Lime Scholarship for Students with Disabilities
Internships
The Career & Employment Center (CEC) offers assitance in everything from selecting a career that's right for you to helping you find employment during and after you've completed a Madison College program.
TechConnect is your electronic link to job listings from employers who are seeking the skills and knowledge obtained from students and graduates of the Wisconsin Technical College System.
Student Organizations
Madison Information Technology Association
MITA is a group of Madison Area Technical College students and faculty that is dedicated to helping students learn more about technology and its applications in the business environment. We do everything in our power to bring students together with businesses in the Madison area so that they may further their professional and academic goals.
Association of Information Technology Professionals
AITP is the Information Technology professional organization of choice for providing leadership opportunities, professional and personal growth.
Wolfpack Techies

www.wolfpacktechies.org
Wolfpack Techies is Madison Colleges only computer repair service for all students, faculty and staff. Started as a class project in the fall semester of 2008, it was such a great success that MITA (Madison Information Technology Association) decided to take up the project and expand on its services. Wolfpack Techies is comprised of students in IT degrees that are looking for more exposure and experience with computer repair. Wolfpack Techies specializes in Malware Eradication, Computer Backups and Hardware Replacement. They have the tools and know-how to get the job done right and done quickly.
IT Guides and Student Help
The IT department at Madison College provides two services that students can utilize outside of classroom time.
Student Help Student Help workers are able to assist when a student is stuck on an infrastructure/networking course related problem, but this is not guaranteed and is not meant to replace asking your instructor for necessary help in explaining an assignment's overall goal and the fundamentals behind that goal. Student Help is there to potentially get you unstuck from an issue that you have been trying to resolve on your own through multiple pathways and just need another look from someone else that might see a small error.
The main focus of the IT Guides is to assist students with software/programming related course questions. IT Guides are not tutors and are not there to walk you through the purpose of an assignment – those questions should be asked of your instructor. IT Guides are there to assist you through the debugging process that you have been attempting on your own and are ultimately stuck at a specific problem. You should be able to explain what your end goal is, what steps you have taken to try and reach that end goal, and which specific issue you have encountered that you have not been able to resolve on your own. The IT Guide can then provide you with another person's perspective and ask you relevant questions in helping guide you to a solution. The guides are thoughtful and friendly students chosen for their ability and desire to help other students succeed. This desire to help students cannot and should not result in them just giving you an overall answer, but to help point you down a productive debugging path en route to resolve a specific roadblock that you have encountered. The IT Guides are available during the scheduled times that are posted below
Both Student Help and IT Guides will be providing help using Slack communication system. See your instructor for details on signing up for Slack.
Remote Student Help Schedule for Fall 2020
IT Guide Schedule for Fall 2020 (Remote via Slack)
Free online classes through Lynda.com